Back Office Support Teams
We Build Customized Teams For Modern Businesses. From Recruitment To Training To Ongoing Success, Everything Is Customized To You And Your Business
We've Been Called A Secret Weapon For Startups, Using Our Teams To Reduce Costs And Boost Customer Experience, Resulting In Higher Scalability.

Data Entry
We provide typists, transcribers, coders, and clerks to handle all of your data entry needs.
Research
Our team handles every aspect of web research for you. We include a well designed QA program to deliver the desired results to your team.
Content Writing
We monitor and apply your pre-determined rules for user-generated content to remove or approve the content.
Account Set Up
New customers come with various setup tasks. We ensure with Helpware's back office team that your customers have an effortless account set up.

Annotation
We handle a variety of annotations, from our API driven tools to a fully manual process. We've got your back
Software testing
We provide certified software testers and handle the entire process of software testing
A Custom Recruited Customer Support Team, 100% Dedicated To Your Business. Our Agents Are An Extension Of Your Team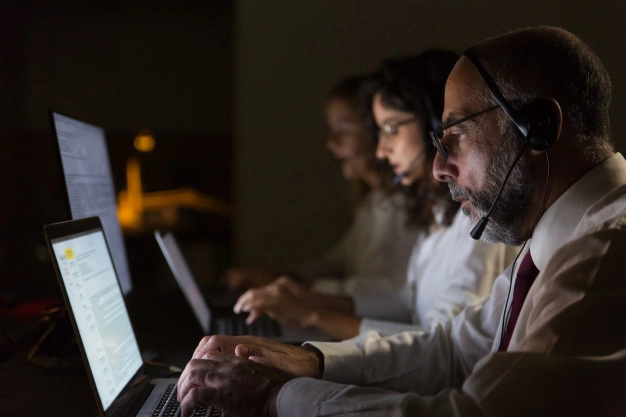 ASSESSMENT
01
The first step is to have a conversation to discuss your needs and determine the best course of action

ONBOARDINg
02
You are assigned an onboarding manager who will help to build your team using a detailed project management approach from roadmapping, to recruiting, processes, training and launch!

SOURCING
03
Our recruiting team combines sourcing and headhunting to interview, test and ultimately curate a custom team, tailor fit to your business.

TRAINING
04
Our training team will help to facilitate and build training documentation with you, and set a plan for certification with your team members.

PRODUCTION
05
Once training certification is complete, your team members are 100% dedicated to you. They are assigned a manager to help ensure work is being done correctly. We begin to measure against KPIs and goals.

CONTINUOUS IMPROVEMENT
06
A CSM is assigned to you to ensure that your expectations are met. They will help to continuously improve, as well as project manage your work and team members.

GROWTH
07
Level up production, increase efficiency, improve the bottom line, grow your team!

Quality Control
Process Mapping
Workflow Automation

Optimization
Machine Learning
Process Augmentation
Reporting